Thanks to Melo-D + Corrupt Productions, The Colossal Heads are playing at Rock-N-Blues Cafe on COLOMBIA STREET in Covington for a night of ROCK AND ROLLL!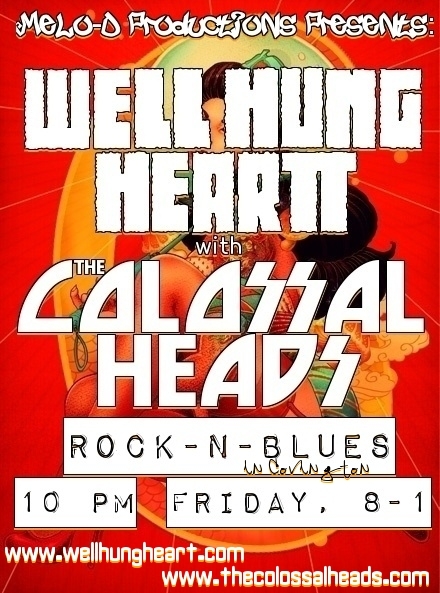 They will be joined by Well Hung Heart traveling all the way from California on August 1st at 10 PM.

This is a show you don't want to miss all my Covington peoples!